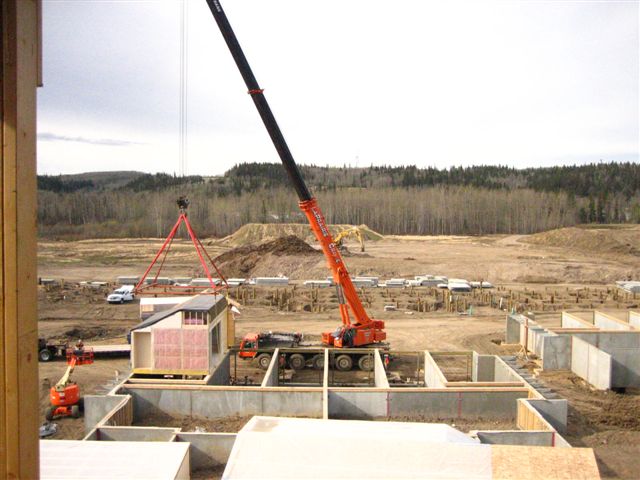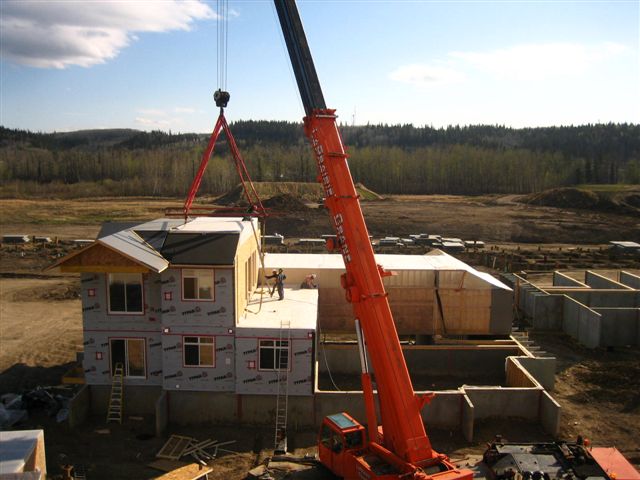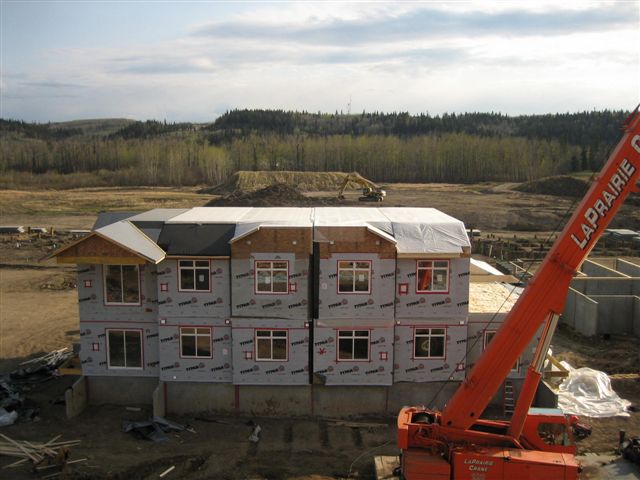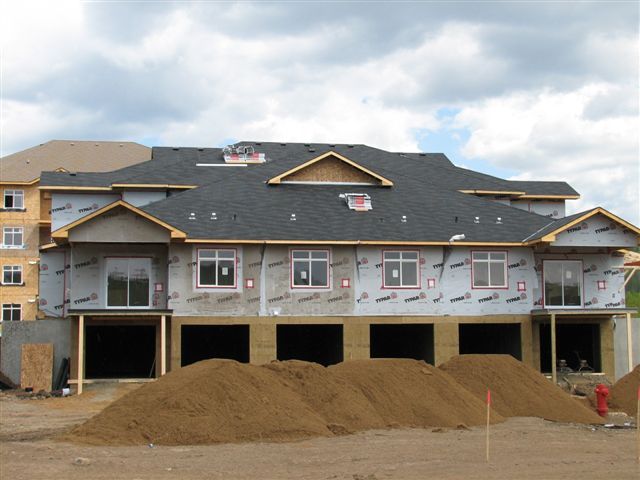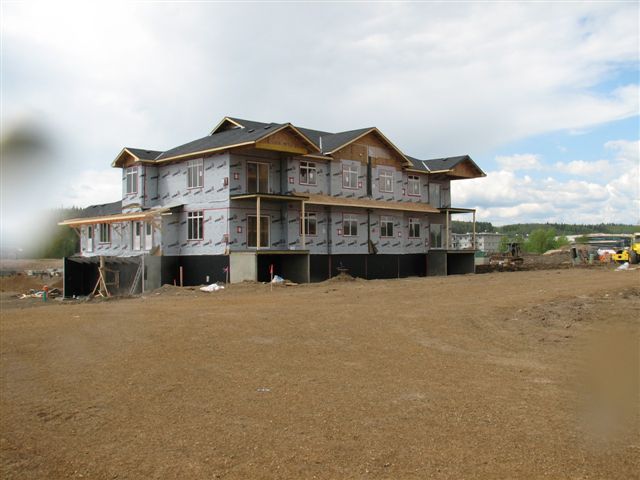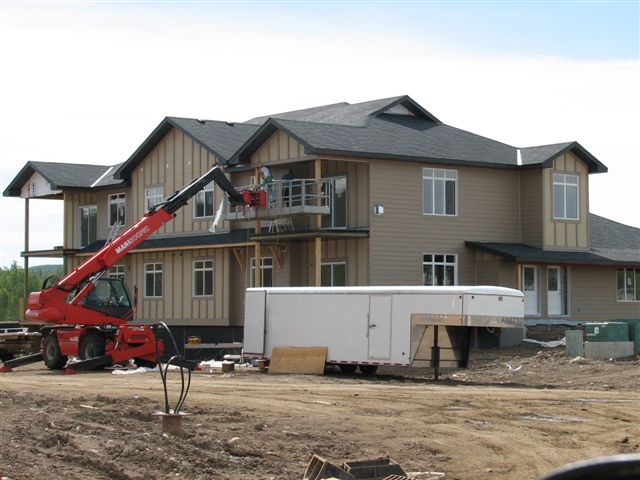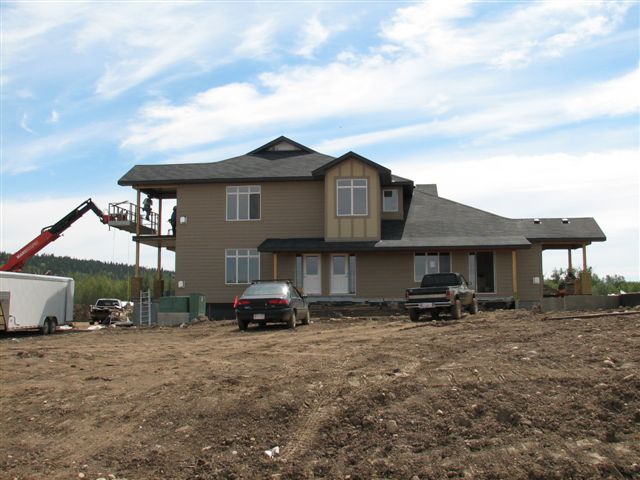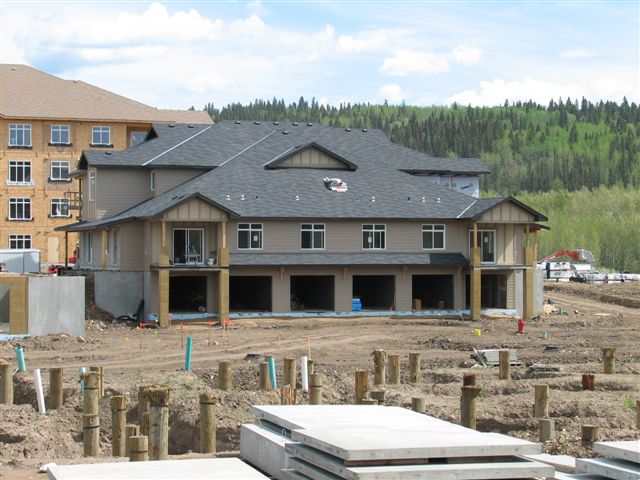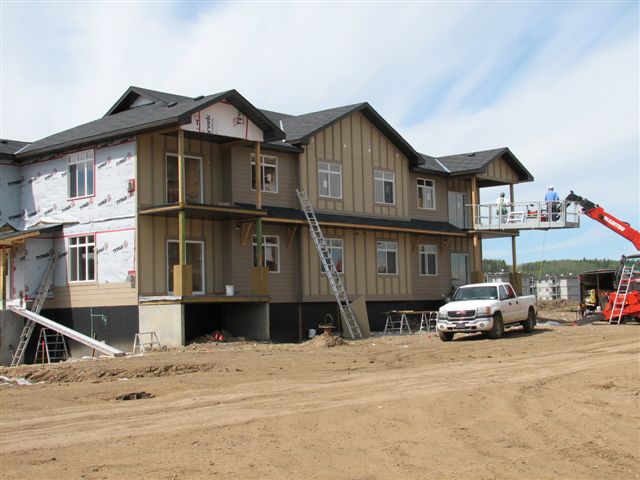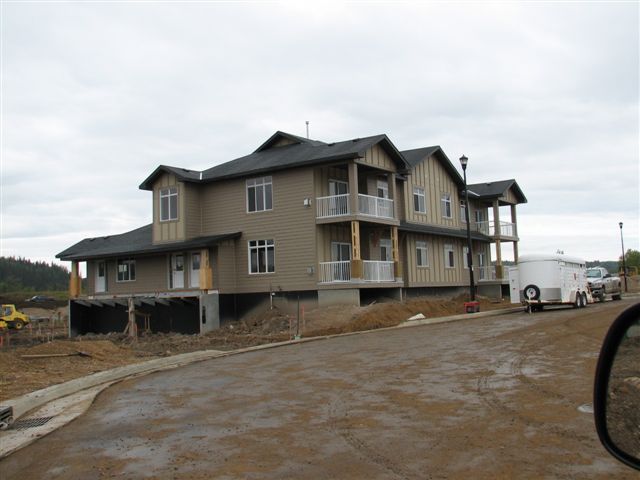 This project has 6 individual suites under 1 roof. One half of the main floor is a bungalow version directly above 6 garage stalls, while the other half is a 2-storey scenario above a crawlspace. All units were shipped with painted walls, textured ceilings, windows and doors installed, cabinets and finished bathrooms. All units enter from the main floor and each suite has its own garage entrance from within.
Phase 1 for Celtic Homes was to manufacture and ship 3 identical buildings of the above design. These buildings were completed in the fall of 2007.

Please note: All plans contained in this website
are copyrighted by Celtic Homes, Inc. No part of these plans or
any idea represented by them may be reproduced
in any way without the written consent of Celtic
Homes, Inc. Any unauthorized reproduction is strictly prohibited
and a violation of copyright laws.
THESE MODULAR PLANS CAN ONLY
BE BUILT BY CELTIC HOMES, INC.