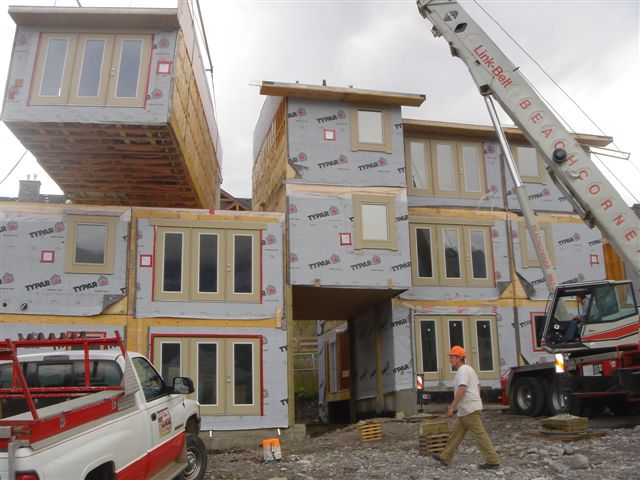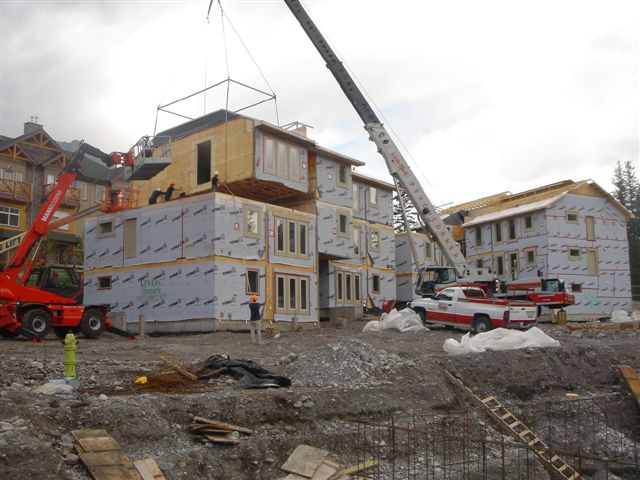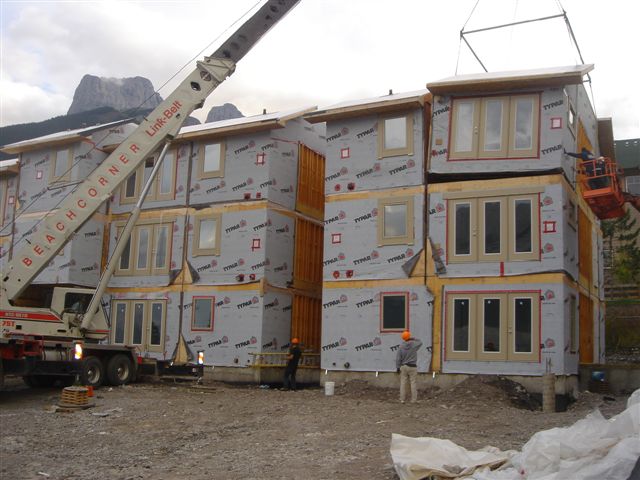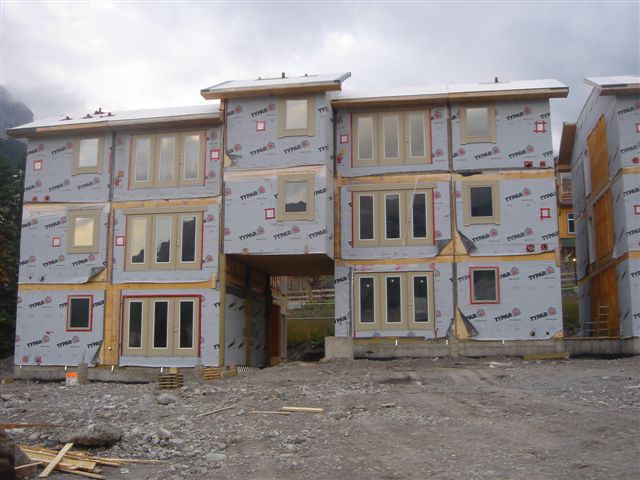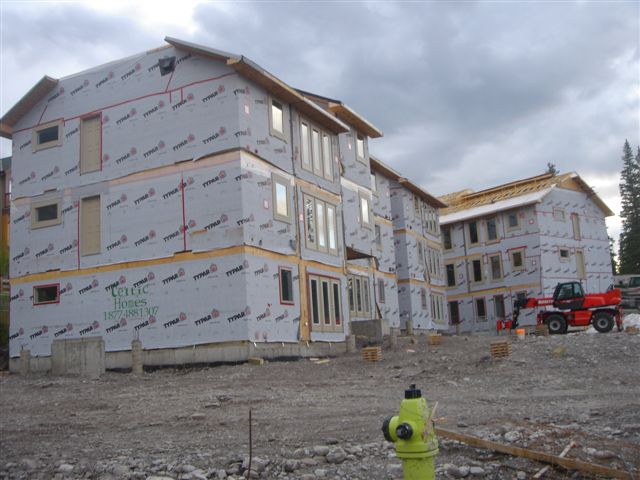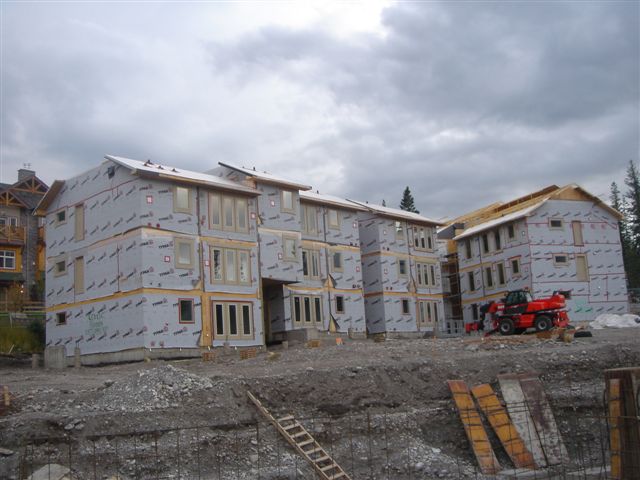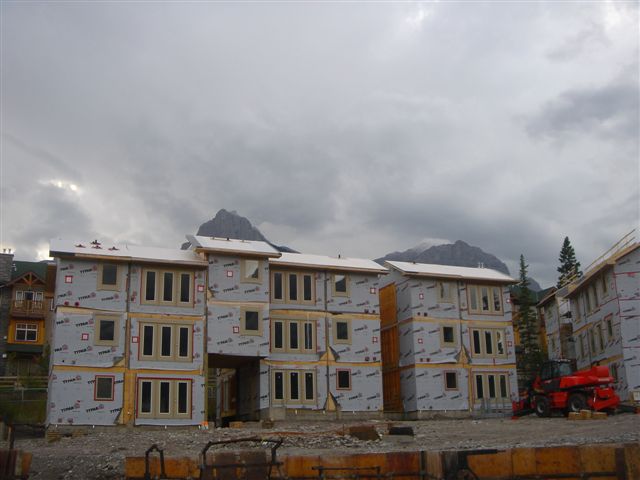 This project had 7 buildings consisting of 2-storey and 3-storey units. All units were shipped with painted walls, textured ceilings, windows and doors installed, cabinets and most of the flooring. The building above was placed as shown in 2 days on site.

Please note: All plans contained in this website
are copyrighted by Celtic Homes, Inc. No part of these plans or
any idea represented by them may be reproduced
in any way without the written consent of Celtic
Homes, Inc. Any unauthorized reproduction is strictly prohibited
and a violation of copyright laws.
THESE MODULAR PLANS CAN ONLY
BE BUILT BY CELTIC HOMES, INC.