Click here for some photos of some other interesting projects Celtic Homes has undertaken.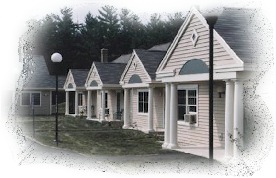 Celtic Homes also specializes in building custom-designed multi-family dwellings such as apartment units, row housing and townhome complexes, duplex and multi-plex housing communities, senior's communities and group or government housing projects. Celtic Homes's modular construction methods are ideal for projects such as these because the end product is of a higher standard for a substantially lower cost due to mass production and factory construction. Celtic Homes has the ability and experience to do turn-key multi-family projects all over Alberta.


Today, small to medium sized commercial and office buildings are primarily built using modular or panelized construction methods. Through factory production, efficiency is increased through constant supervision, superior organization and speedy assemble line techniques. This often brings the cost of these larger projects down substantially making them a more attractive and affordable choice for developers and entrepreneurs.
Industrial and Public structure modular construction is fast becoming more and more frequent in the Celtic Homes plant. Requests for industrial and temporary housing units are becoming more frequent as industry moves out to more remote locations throughout Alberta and Canada. Speed, efficiency and low cost is the prime factor in contractors moving towards modular construction as their primary building choice. It is much easier to just supervise, manage and organize the construction of the foundation than the entire building! Once the foundation is complete, you can just sit back and wait until the building is placed on top!